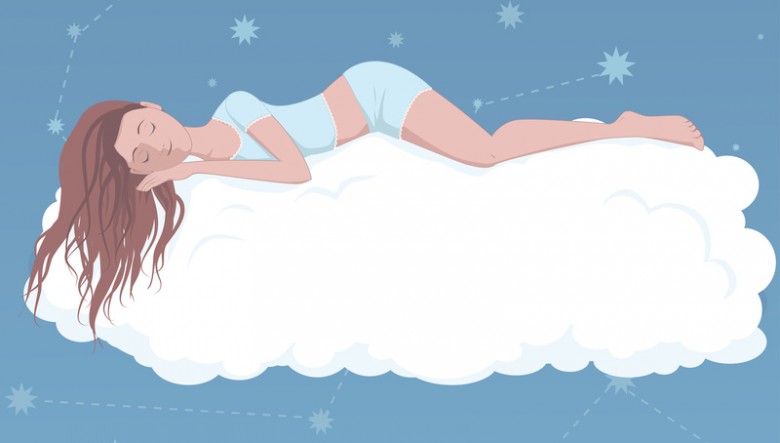 Everyone suffers from occasional sleep problems, like insomnia or poor sleep quality. However, if you're someone who regularly has trouble getting a good night's rest, you may have a sleep disorder and need special treatment. There are many common disorders that may be interrupting your sleep. While some may be serious, and even life threatening, they are all treatable or manageable. If you suspect you may have a sleep disorder, talk to your doctor about your symptoms.
Commonly, doctors will refer patients to specialists for diagnosis and treatment of sleep problems. These specialists will first ask you questions about your sleep and then may refer you for further testing. Sleep specialists commonly have patients undergo a sleep study, during which you would spend the night in a laboratory while diagnosticians monitor your sleep. You can help your medical team by making notes on your sleep (for example, the number of hours and quality of sleep) before your appointment.
Once diagnosed, your doctor may recommend lifestyle changes, medications, medical devices, or other therapy. Treatments vary depending on your diagnosed condition and the severity of your sleep problems.
Common Sleep Disorders
Insomnia: Although most people associate insomnia with difficulty falling asleep, it can also refer to waking during the night or poor sleep quality. Insomnia is the most common sleep disorder and can be a symptom of other problems, such as anxiety, depression, or a physical condition. Although medications can help in the short-term with insomnia, in most cases, the best long-term treatments are lifestyle changes to improve your sleep.
Sleep apnea: Sleep apnea is a disorder in which you stop breathing briefly during sleep because your airways become blocked. These interruptions cause you to wake up frequently, although many people do not remember waking. Sleep apnea can lead to feelings of exhaustion or fatigue during the day, as well as irritability, depression, and decreased productivity. Symptoms include loud snoring, pauses in breathing, gasping or choking, and waking with shortness of breath, headaches, or a dry throat.
Narcolepsy: This sleep disorder involves excessive daytime sleepiness, which often results in falling asleep at inappropriate times. Symptoms include intense dreams, dreaming immediately upon falling asleep, losing muscle control, or feeling paralyzed while falling asleep or waking up.
Restless Legs Syndrome (RLS): This disorder causes an irresistible urge to move your legs or arms. You may feel uncomfortable sensations that are often worse at night or while seated.
Circadian rhythm disorders: Our sleep-wake cycle is regulated by circadian rhythms, which release hormones for sleeping and waking. These rhythms may be disrupted by jet lag, irregular or rotating work schedules, or a condition called delayed sleep phase disorder, all of which can be managed.
If you experience severe symptoms, like extreme sleep deprivation, seek medical attention as soon as possible. Severe sleep problems may be signs of a medical condition or may lead to serious complications.
Medications
The most medications prescribed for sleep are used to treat insomnia or circadian rhythm disorders. Medications like Ambien and Lunesta are taken right before bed and can help you fall and stay asleep. Caution should be taken when using sleeping pills to treat these disorders. If you use them daily or over the long-term, you may become dependent on them for sleep. Prescription medications are best used on an as-needed, short-term basis, while other treatments, such as lifestyle changes, can help in the long term.
Sleeping pills should only be used when you have enough time for a full eight hours of sleep. Do not drive or drink alcohol while using a sleeping pill.
Although medications are most commonly prescribed for insomnia and circadian rhythm disorders, some other conditions can be treated with prescriptions. For example, doctors may prescribe stimulants or other medications to treat narcolepsy, while dopamine agonists are most commonly prescribed for restless leg syndrome. Medications are sometimes, but not often, prescribed to treat sleep apnea.
Breathing Machine
For moderate to severe sleep apnea, doctors might prescribe the use of a breathing machine, such as a continuous positive airway pressure therapy (CPAP) device. A CPAP increases air pressure into your airways, helping you breathe more easily and avoid awakening. The CPAP comes with a mask that covers either your nose and mouth or just your nose. It may take time to become adjusted to sleeping with the mask on and your doctor can give you suggestions for making the adjustment. A CPAP machine is the most common treatment for people with sleep apnea and has been shown effective at improving sleep quality and reducing daytime sleepiness.
Cognitive Behavior Therapy
For people who suffer from insomnia, cognitive behavior therapy (CBT) may also be an effective treatment. CBT is a psychotherapy that focuses on changing thoughts and behaviors that have a negative impact on your sleep. This structured program may include keeping a sleep diary to track your problems and progress.
Your CBT therapist may try a variety of techniques with you, ranging from improving your sleep hygiene to learning relaxation skills. This therapy is usually short-term, ranging from a few weeks to a few months. Sometimes CBT is combined with medications.
Lifestyle Changes
For many people, making simple lifestyle changes can dramatically help improve their sleep quality. If you have trouble sleeping at night, try these strategies to improve your rest. First, set a consistent sleep schedule. Go to bed and wake up at the same time every day. Make a relaxing sleep environment that is dark, quiet, and a comfortable temperature. Invest in cozy bedding and good pillows.
Avoid caffeine, alcohol, and nicotine in the hours before bed, as these can reduce your sleep quality. Also avoid large meals within two hours of going to sleep. If you have trouble falling asleep within 20 minutes of crawling into bed, get back up and do something relaxing until you feel tired.
For many sleep problems, these and other lifestyle changes may be the best long-term solution. Talk to your doctor or a sleep therapist about all your treatment options for your sleep problems.
Sources: