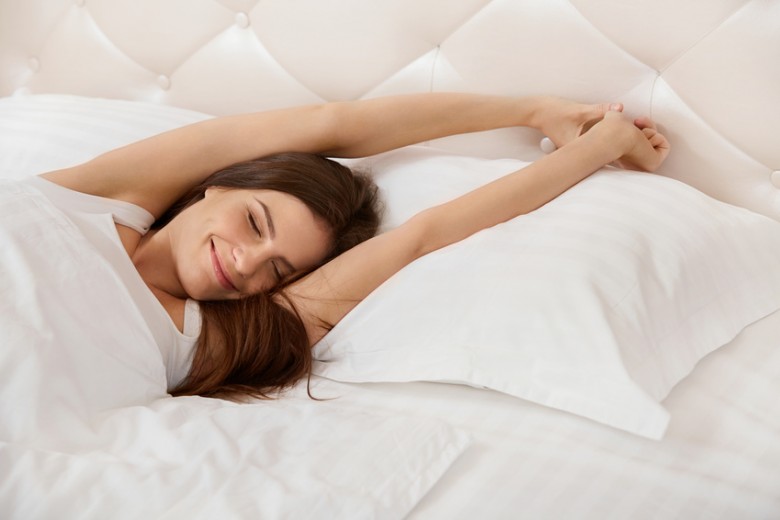 People all around the world struggle with sleep deficiency or sleep disorders and don't even know it. We all wish we had more hours in the day to get an hour or two of extra sleep and some of us wish we could get on a normal sleep cycle without any sleep disturbance. But what if it isn't the amount of hours you sleep each night that makes the biggest difference, but how much quality or REM (rapid eye movement) cycles you get? And how do you go about getting more? According to the European Sleep Research Society (ESRS) more than 10% of people exhibit sleep disorders like obstructive sleep apnea, restless leg syndrome and REM. In the United States, the Centers of Disease Control and Prevention call Americans' lack of sleep a national epidemic.
People have a tendency to turn to drugs for insomnia; a quick fix to a seemingly temporary but often longstanding problem. The problem is that sleeping medications are often addictive or leave you with a groggy sleeping pill hangover the next day. Alternatives to sleeping pills do exist but many people don't know the first place to look. Instead they turn to caffeine, which seems to be the drug of choice for so many people who want to be productive at work or home. Unfortunately, chemically forcing your body to stay awake is a vicious cycle which can lead to severe sleep disorders and increase your risk of numerous chronic diseases.
Amino acids are the building blocks of protein which make up twenty per cent of the human body. When we consume protein, our gastrointestinal tract breaks it down then puts it back together again through a body process known as biosynthesis. Since this transformation occurs several times per day, we must fuel our body with amino acids from food or supplements to keep muscles strong and our brain healthy.
5-HTP
5-HTP (short for 5-Hydroxytryptophan) is a chemical compound naturally created from tryptophan to produce the feel-good hormone, serotonin. Although it is primarily used as an antidepressant alternative, it is highly regarded as an effective treatment for insomnia and anxiety. Although studies show 5-HTP is effective for depression and anxiety, there is no clinical evidence supporting its use for insomnia. However, some supplements for insomnia used to treat various sleep disorders do contain 5-HTP, since many holistic practitioners believe that by reducing anxiety or depressive symptoms, you will also improve sleep. Some sleep aid supplements actually contain 5-HTP along with other amino acids or herbs to put you to sleep quickly and safely.
L-theanine
L-theanine helps transmit nerve signals to the brain and is a common supplement for anxiety and insomnia. It is also recommended for people with neck pain from stress or tension as well as those who have trouble winding down. Since it is a milder natural sedative, it is only recommended for people with mild insomnia. One study in 2011 found that a daily dose of 400mg of l-theanine safely and effectively improved certain aspects of sleep quality of young boys with attention-deficit/hyperactivity disorder. Green tea is also a great source of l-theanine, although you cannot get the same amount as you would get from a supplement. A study in Japan found that l-theanine effectively improved sleep quality for 200 volunteers who took 200mg daily. They found that although the volunteers didn't sleep longer, they felt much more refreshed as if they had slept several extra hours! The general dose is 100-200mg per day, but it is always best to start with the lowest dose to see how your body reacts, then build up your dose if you need to.
L-tryptophane
L-tryptophane is an amino acid that naturally makes people sleep. Most of us know that turkey contains l-tryptophane which is why we get sleepy from eating it. But did you know that there is actually more l-tryptophane in chicken than turkey? Of course, an l-tryptophane supplement will supply you with more amounts than you will get from food and will provide this amino acid to those who don't eat meat. One study conducted in 1979 found that 3 gms l-tryptophane helped put insomniacs to sleep whereas 1gm didn't do anything. The conclusions of this study find that l-tryptophane is an effective hypnotic.
Adding these amino acids to your diet will likely help you fall asleep and improve your sleep quality. If you want to start slowly, adding them to your diet is as simple as blending a smoothie. Since many of nutritional protein supplements contain these amino acids, you can simply add a scoop to your favorite recipe for a nutritious shake that will also help you sleep. Superfood greens usually also contain these amino acids which you can add to smoothies or taken with apple juice or water. Whether you choose to take daily amino acid supplements or would rather eat them, your sleepless nights and groggy days can become a thing of the past with just a few simple changes to your daily regimen!