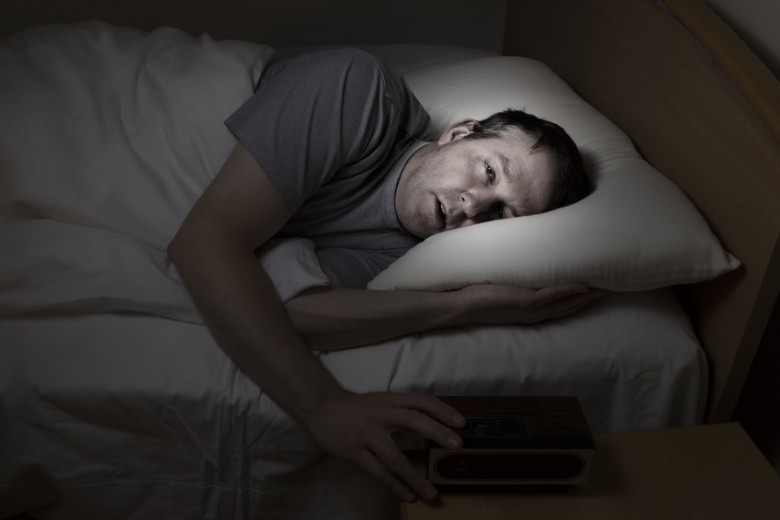 How Insomnia Impacts Your Health
In an earlier post we explained how sleeping issues have an impact on the people around us and society in general. But from a personal health standpoint, sleep disorders and chronic sleep loss are associated with: diabetes, heart diseases and high blood pressure. In fact, according to numerous studies, if you suffer from insomnia, a disorder characterized by trouble both falling and staying asleep—you have a 90 percent chance of also having a secondary health issue.
Insomnia, the natural fat
As an added bonus, lack of sleep can also make you fat—literally. Studies now show that too many sleepless nights can increase your appetite and hunger levels. A 2004 study revealed that people who get less than six hours sleep a night are close to 30 percent more likely to become obese than those who've slept even one hour more. The study showed that: "Shortened sleep time is associated with decreases in leptin and elevations in ghrelin," the peptides that regulate appetite. So all of you late-night bingers, rest assured; there really is a reason for your insatiable 3 am hunger. And of course, this hunger isn't for the food that is actually good for us. We crave fattening, high-carb snacks as we search the cupboards in our zombie-like states. Chips, candies, ice cream, chocolate… anything to fill that late night or early-morning hunger. Enough studies have now made this correlation that a recommendation for 7-9 hours sleep may be part of all weight loss regimes.
Deprivation causes Frustration
It also stands to reason that continued lack of sleep can lead to frustration and eventually depression. I get that. But apparently, insomniacs are actually five times more likely to develop depression than people who actually sleep. And this can easily become a vicious cycle: less sleep can heighten depression and deeper depression can cause more sleepless nights.
Another obvious effect of lack of sleep is that it can affect our sense of judgment. When you are exhausted, it becomes increasingly harder to see things clearly. Whether we believe we are functioning well or not, studies show that people who get even as much as 6 hours sleep perform worse on mental alertness and physical performance tests compared to people who get 7-9 hours of shut eye every night.
And for all of you women (and men) who are worried about the inevitable signs of aging, people who suffer from lack of sleep show just that, marked signs of aging such as sallow skin and puffy eyes even after just a few sleepless nights. For you chronic insomniacs, sleep loss can lead to those horrible dark circles under your eyes that even the best concealer can't hide. Your skin will also lack that youthful luster, not to mention the growing number of fine lines and eventual deep wrinkles that seem to come out of nowhere. This is due in part to the stress hormone cortisol, which can break down your skin's collagen that keeps your skin smooth and elastic.
Libido
Lack of sleep can be especially serious for younger people since too little sleep causes the body to release too little human growth hormone (HGH). As we get older, HGH helps to increase muscle mass, thicken the skin, and strengthen our bones. And this hormone is only released during deep sleep, a type of sleep insomniacs rarely get.
Another issue caused by lack of sleep is lowered libido. While this is easy to understand, when you're exhausted, sleep is all you can think about, this will probably not bode well for your partner, or your ego for that matter, however.
While all of this is bad enough, if you are getting 5 or fewer hours of sleep a night, a 2007 study shows that you are twice as likely to die from cardiovascular disease. In fact, you have essentially doubled your risk of death from ALL causes. Yikes!